"So why did you decide to be in a band if you are not really that great at playing the guitar"? I asked Donald a few weeks ago.

"Well, when you get older, you have to be able to say you were once in a band", came the reply.

Last night was the debut for 'Kowloon City Strike Force', a band consisting of four guys, three of which I have known since arriving in Hong Kong. It was an accident that they were even on stage last night, Donald got drunk and agreed to the band playing after another band pulled out at the last minute.

Well the location of the show was the first problem. It was in Kwun Tong which is further than we are used to travelling for a night out. The second issue was the location, it was on the tenth floor of a warehouse building that was in a quiet backstreet of a quiet area you would never think of normally going for a show. We knew that we were in the right place though because we got into a lift with a bunch of black dressed gothic looking Chinese music fans.


And the warehouse name was amusing.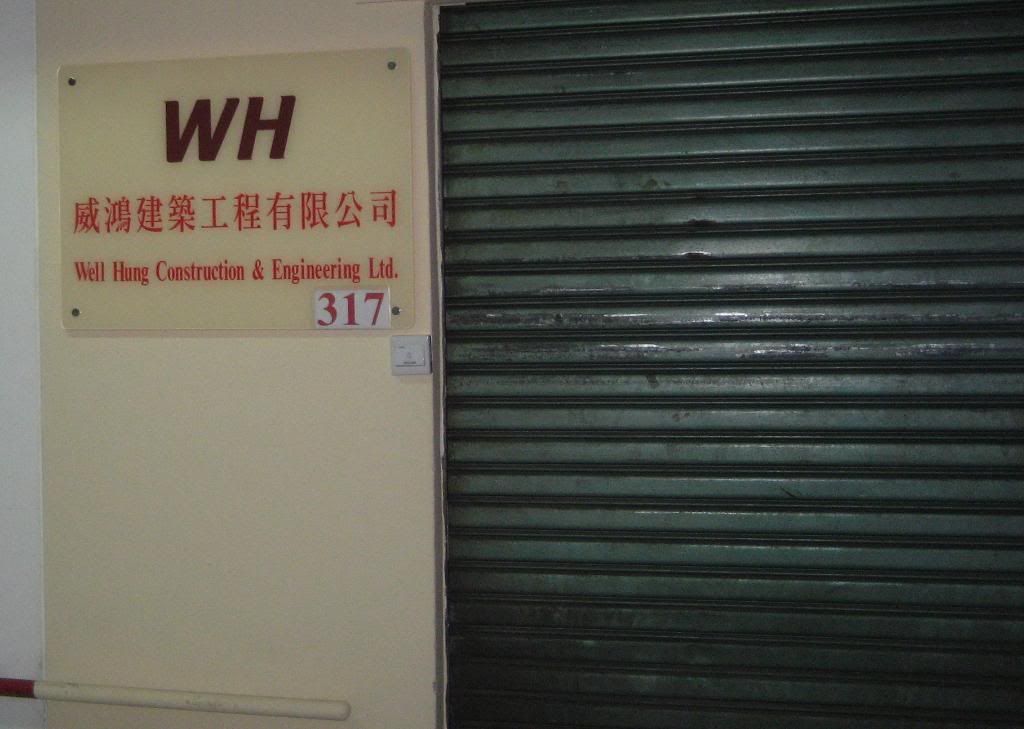 So other than being the only Western people on the 10th floor of a warehouse building in a backstreet of Hong Kong... How did they do?

Well you can click here for a quick video of them playing.

And here are a couple of pictures.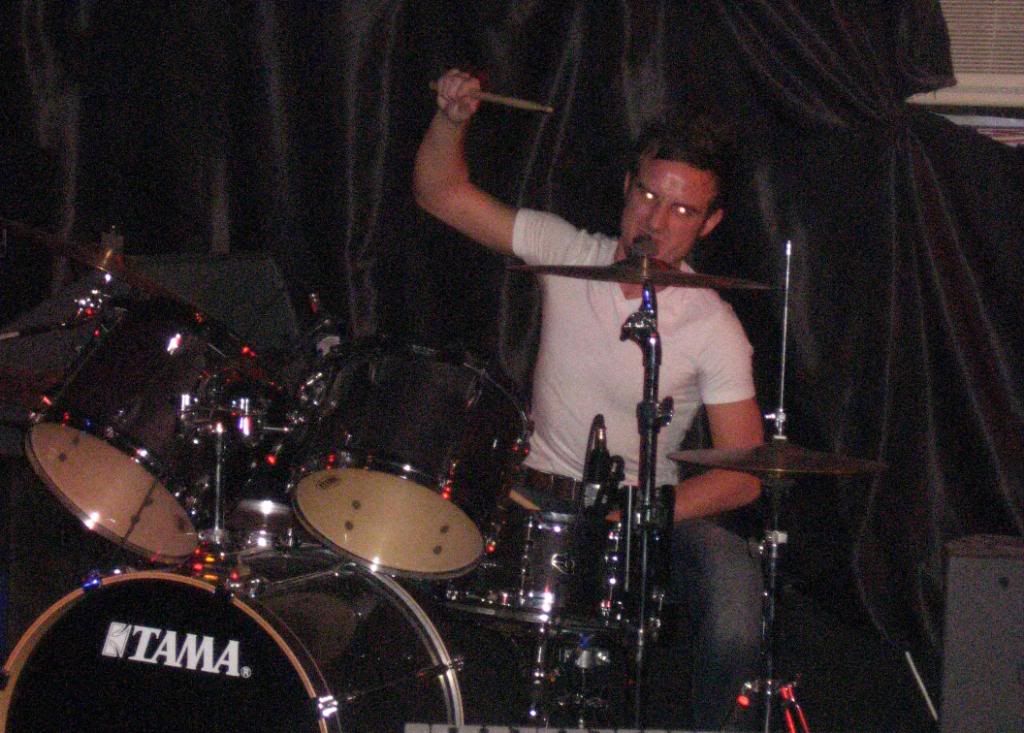 And my opinion was that they were quite good, but the main focus was on Richard the drummer. He was in the middle of the stage and more of a showman than the rest. He was also really loud, kind of like a kid with a new drum set in a library. Kids should be seen and not heard, Drummers should be heard and not seen. Richard was both. Though he was good.
I think if they manage to get a balance sorted out then they would be better.
This is Ben, music critic with not musical talent, reporting from Hong Kong.
bx