This past week or so has been quite busy. Last weekend I visited the Hong Kong Science Museum and it was pretty cool. It made me realize two things.


I have forgotten lots since my science class days

Hong

Kong people

receive

a far better science education than people in the UK. I know this because my friend from

Hong

Kong could explain how all the exhibits worked when I looked confused.
The good thing about the museum is that most of the exhibits you could interact with, which made the science part more fun!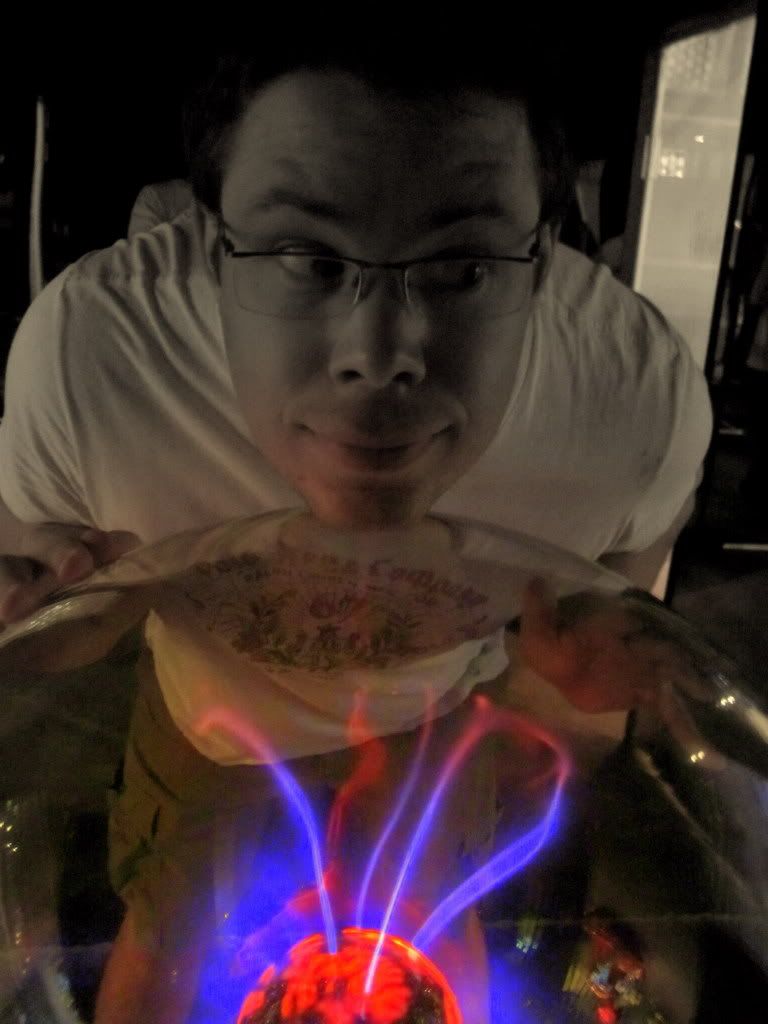 Other things happening this week was Jason visiting from Australia. A group of us went out on Friday night to welcome him to
Hong
Kong shores and it was quite fun. He had never met Laura before, so when he found himself dancing on the stage in a club with her in competition with another dancing couple he probably wondered what he got himself into.
I also took Jason to the Boston Steak Restaurant in
Wanchai
. Below you can see the before fire shot where he was not too sure what to expect.
And the after shot, where he had to move fast to save his own eyebrows when the steak was set on fire.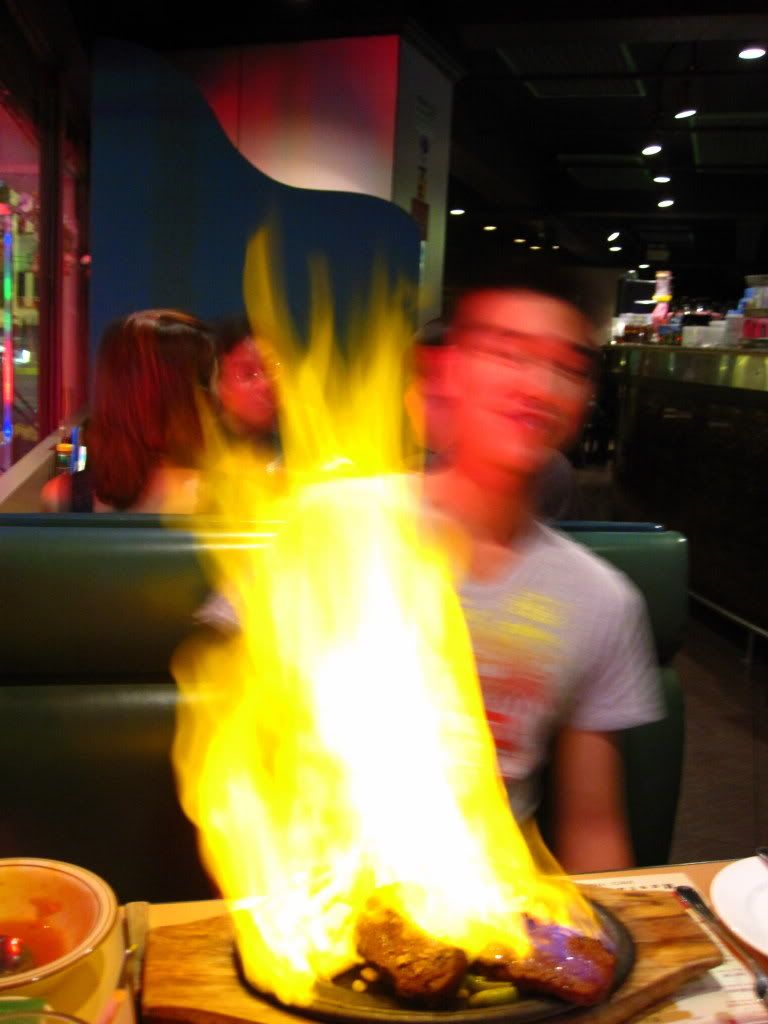 This week I have also gone night squid fishing! Did i catch a squid? No I did not.
Did I take a picture with a squid pretending I caught it?
Yes I did.
Did we eat the squid?
Yes we did.
And just to remind us that we were fishing at night in the middle of ocean surrounded by jungle, a giant moth decided to pay us a visit.
This past week has also seen a junk boat trip during the daytime. I have taken enough photos of junk boat trips over the past few years, so here is a picture of the whole group at the end of the day.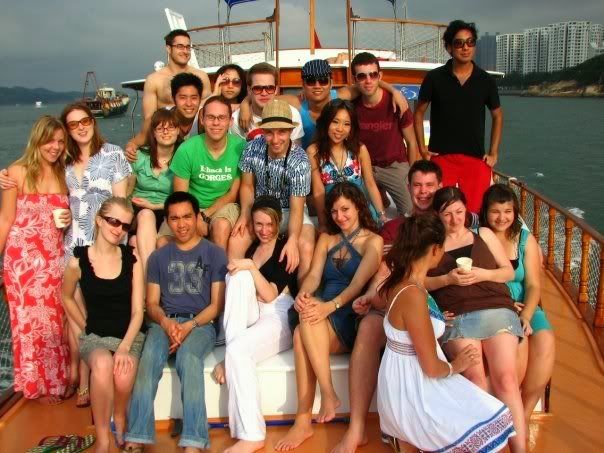 In other news Nikki has just purchased a shockproof, waterproof and
freezeproof
camera in an attempt to see if she can own technology that can withstand her general disaster prone nature. We are going to the Bird market, flower market and goldfish market to test it out today.
There is also a Typhoon fast approaching which could be the first of the summer!
bx