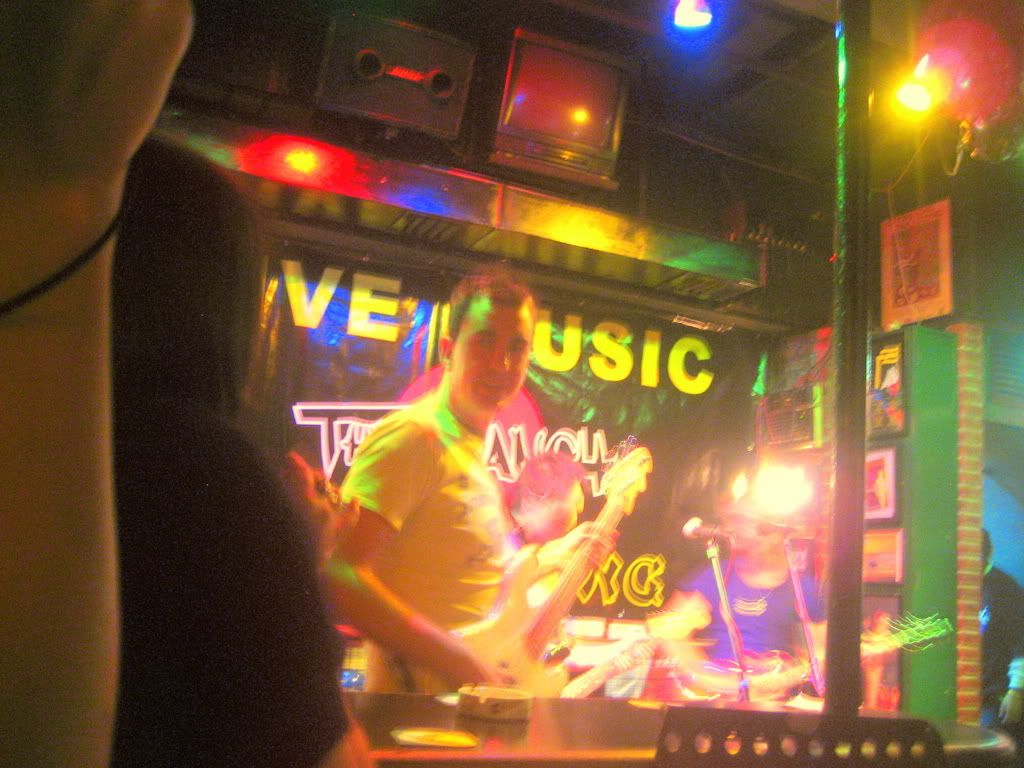 I have been to see my friends perform in their band "Kowloon City Strike Force" for the third time this weekend. They are getting better with each show, which is good. The lead singer is going to cause himself serious throat damage though unless he goes to singing lessons of some sort, because he sings so loudly. The general feeling in the crowd seemed to be that he was really out of tune too, but I think that is because the band is too loud for him to hear himself sing, if that makes sense.


Watching the band perform though was only the middle part of my evening. Previously I was at a house party which was largely full of people I did not know. I seemed to overcompensate for this by a wholehearted involvement in drinking games and combined it with forgetting to consume any dinner. Earlier that day I had also been on a hike from Wan Chai to Aberdeen, walking over the mountain and becoming dehydrated in the Hong Kong sun.


So by the time I saw my friends play in their band I had no issue shouting full and vocal support at them, along with what could well have been a more subtle and quiet criticism of the lead singer. I then ended my evening returning to the houseparty, then to a club, then to another club and then home. Then to the bathroom, then bed, then bathroom, then bed, in a loop that lasted till Monday evening.


I am now not drinking till the end of the month. I have also learnt a very valuable lesson that I will take with me for the rest of my life.

Always make sure no one is recording a video of your friends in their band when you are drunk and loudly commentating on the lead singer.



On a more friendly note, look at a picture of me dressed as Father Christmas!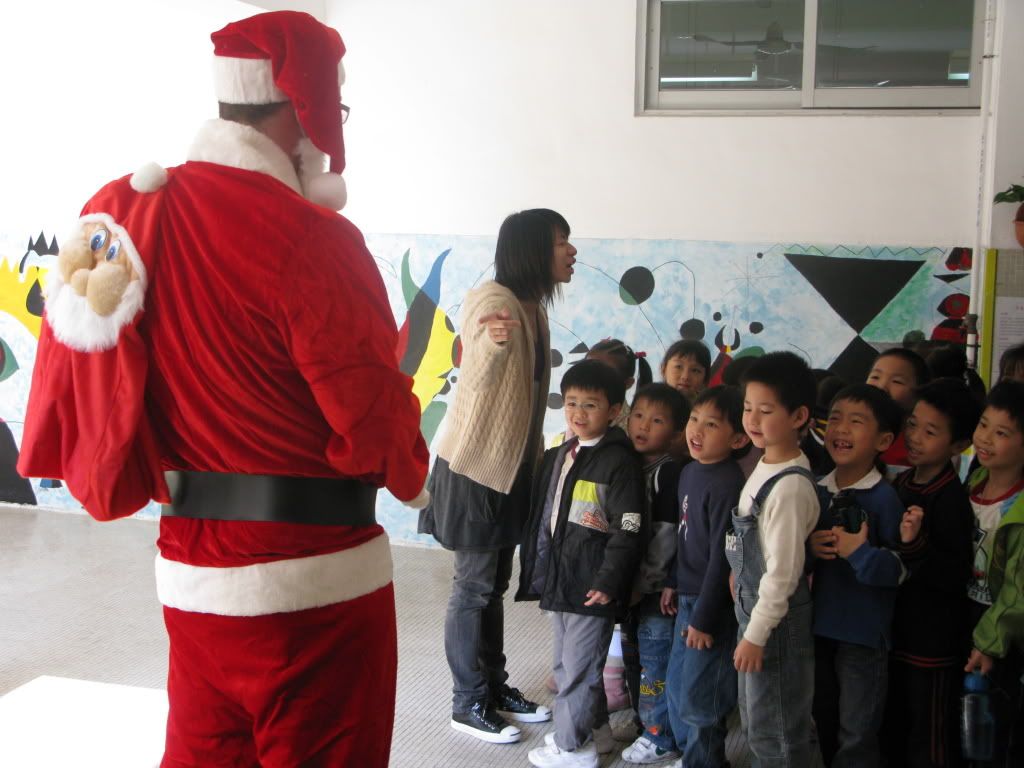 bx