On Sunday night my mother woke me up by 'nudging' my computer over the internet messenger service. It was my fault for leaving my computer plugged into the very loud speaker system, lets just say it made my bed vibrate.

I had trouble dropping back off to sleep so I had some Chinese green tea whilst looking out of my window at the view. I had my camera next to me, all was pretty quiet in Wan Chai with just some taxis and trams trudling past.

But then something caught my eye. Look at the picture again, but look top left on the roof of some flats opposite my flat.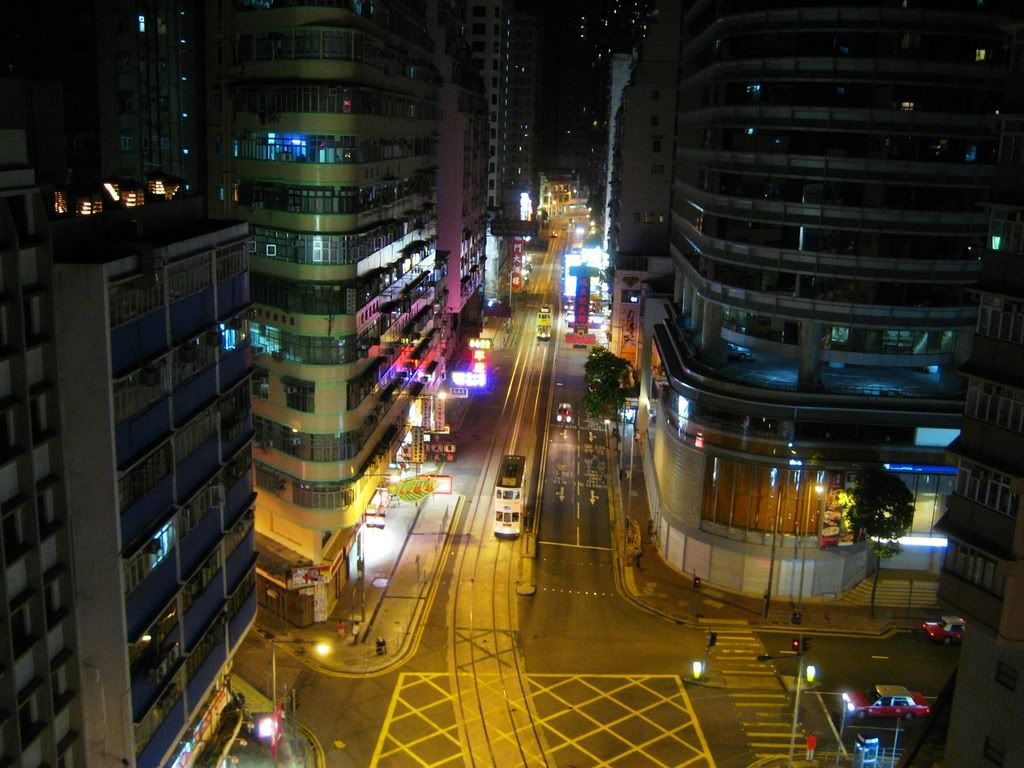 What are they???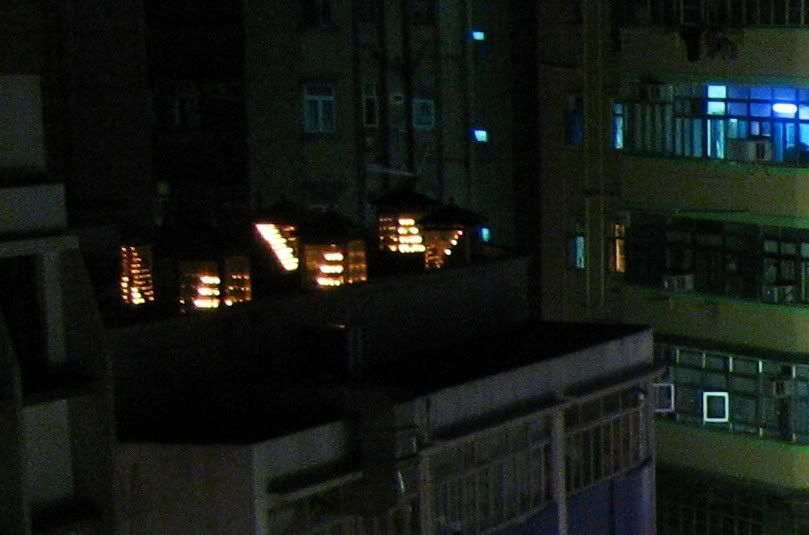 They are glass containers and must be about 6 foot high. Inside there are hundreds of tea-lights.... My question is, why?

If it's a religious thing, I have never see it or heard of it before. Weirder is that they are very visual and quite mesmerising objects, yet I must be one of only a handful of flats that can actually see them.

So basically they are not created to be seen by people, and I have a new mystery to uncover.

bx