For 350 HKD (25 quid) per head you can go to the Jumbo Restaurant in Aberdeen and consume an unlimited buffet of seafood, landfood and inbetween food (crab). Not only this, it also comes with unlimited free champagne and you get to enjoy all this yummy grub on the top deck of the Jumbo Floating Restaurant.

Visiting Jumbo has been one of those tourist things that I somehow have never ticked off my to do list. So when a friend organized her birthday there I was happy as a pig in poo.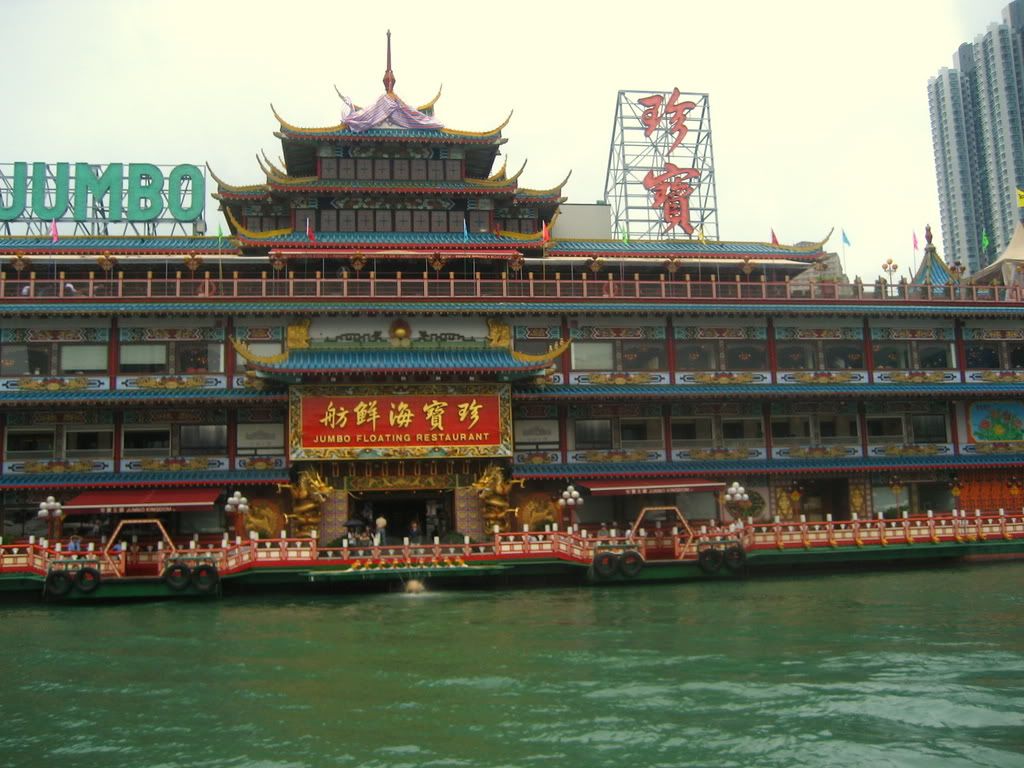 You have to get there by boat so I took this on the way to the entrance.
An entrance which was pretty over the top in terms of gold dragons!
The food was amazing and we were there from 11am till 5pm drinking. Needless to say by 5pm I was pretty drunk.
So then we decided to go to the Russian Vodka Bar which has a walk in freezer section that has just been newly renovated.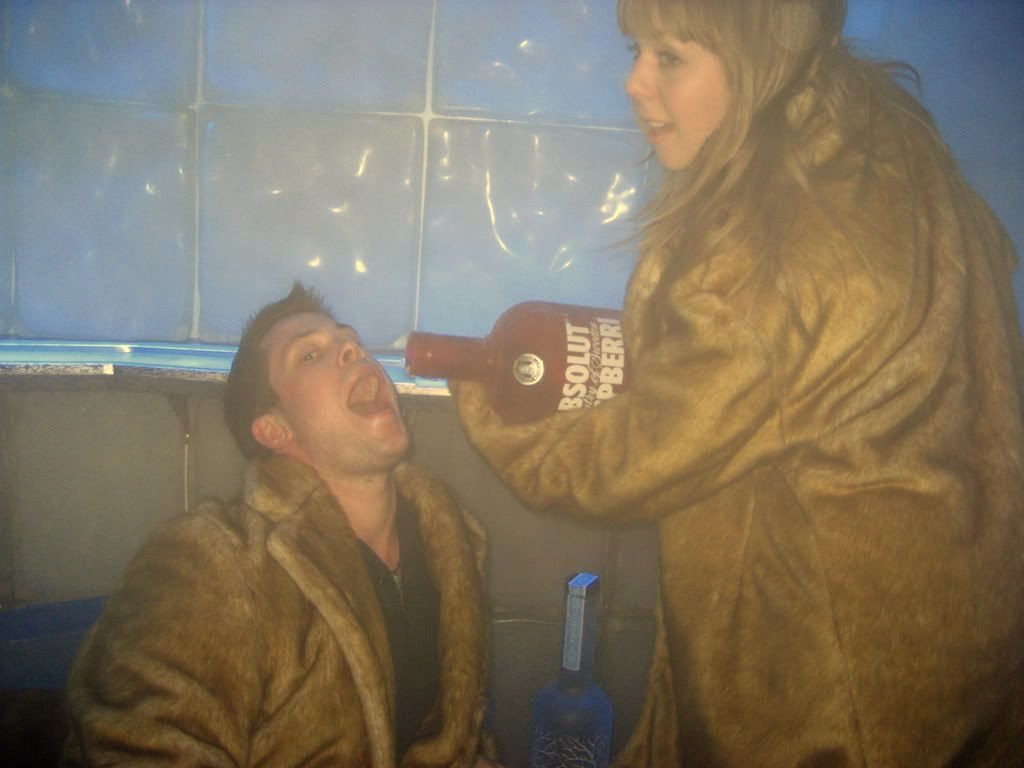 It was great, except my drink froze a bit.
And I now have a bad hangover.
bx