I think I have neglected to mention that some time ago I lost my
Hong
Kong I.D card.
I lost it about 2 months ago and was under the impression that it was not really a big deal to take my time getting it replaced.
That was until the week a while back when I visited
Macau
. In that week I went to the doctors, and had to pay extra because I had no proof I was a resident. I went to the library, but could not check my books out because of my I.D card loss. I went to
Macau
and had to line up 45 minutes longer than everyone else to get my passport stamped (with an I.D card you walk through border control with just your card and a machine that scans your fingerprints). Finally I was asked for identification in a club one night and did not have any.
AARGHhhh
!!!
So I made an appointment to get a new card made and visited the 7
th
floor of Immigration Tower. Also known as the 7
th
circle of hell. Apart from 2 hours seated near screaming children and gassy old ladies, the system is predictably rather efficient. My 1st problem came after I had my picture snapped, fingerprints scanned and forms scribbled. I was sent to pay and there was some huge problem with the computer, so I had to start the whole sodding process again.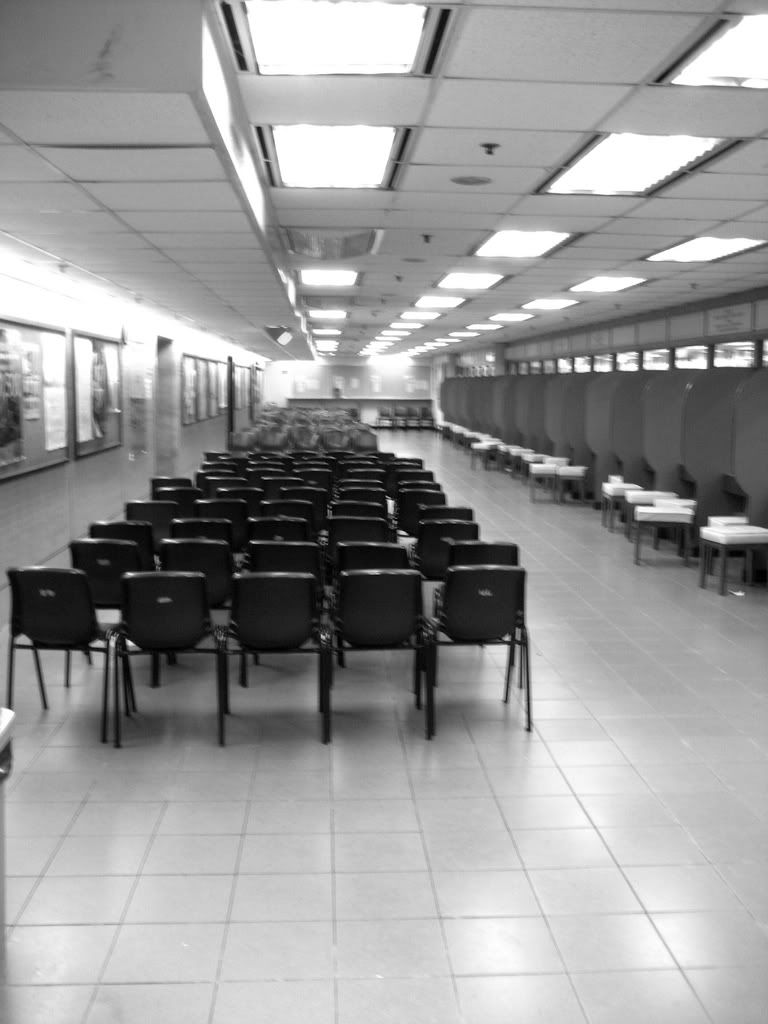 As the picture suggests, the gassy old ladies and screaming children beat me out of the drab neon prison. ( I was told off by a cleaning lady for taking a picture of Immigration Towers)
Eventually it all go sorted out and I was going down the escalators trying to get out as quickly as I could. What I did not realize at the time was that a maintenance man was testing the escalators on the final level. In a nutshell I was trapped for a short period of time after my escalator going down suddenly changed to up. And stayed that way.
Thankfully I did eventually escape and was soon back to the colourful streets of Wan Chai.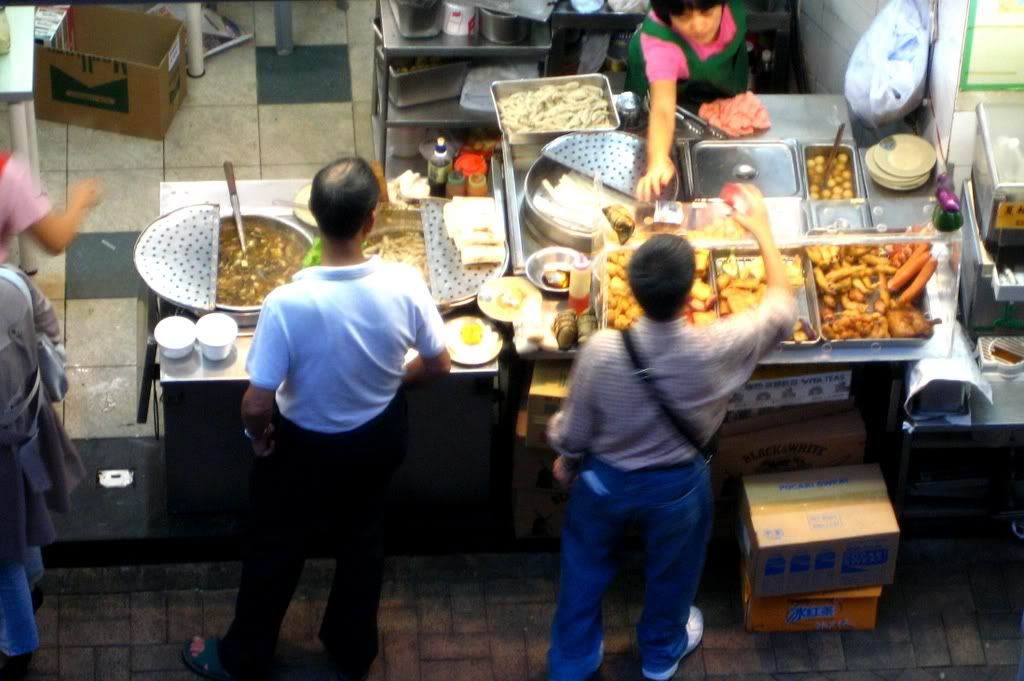 bx