Last night a gang of about 20+ people took over the colonial port of Stanley in Hong Kong and visited the historic Army quarters. Which has now be converted into a Spanish Tapas Restaurant. Probably not how the architects originally expected the building to be eventually used.
It was my first experience of Tapas and hopefully my last. The food was great, it was just a bit expensive for small plates of stuff that did not really amount to anything. I did eat lots of Oysters though, which were really tasty. And I say it was expensive, but after drinks and food it came to 25 quid, which is expensive by Hong Kong standards for a meal.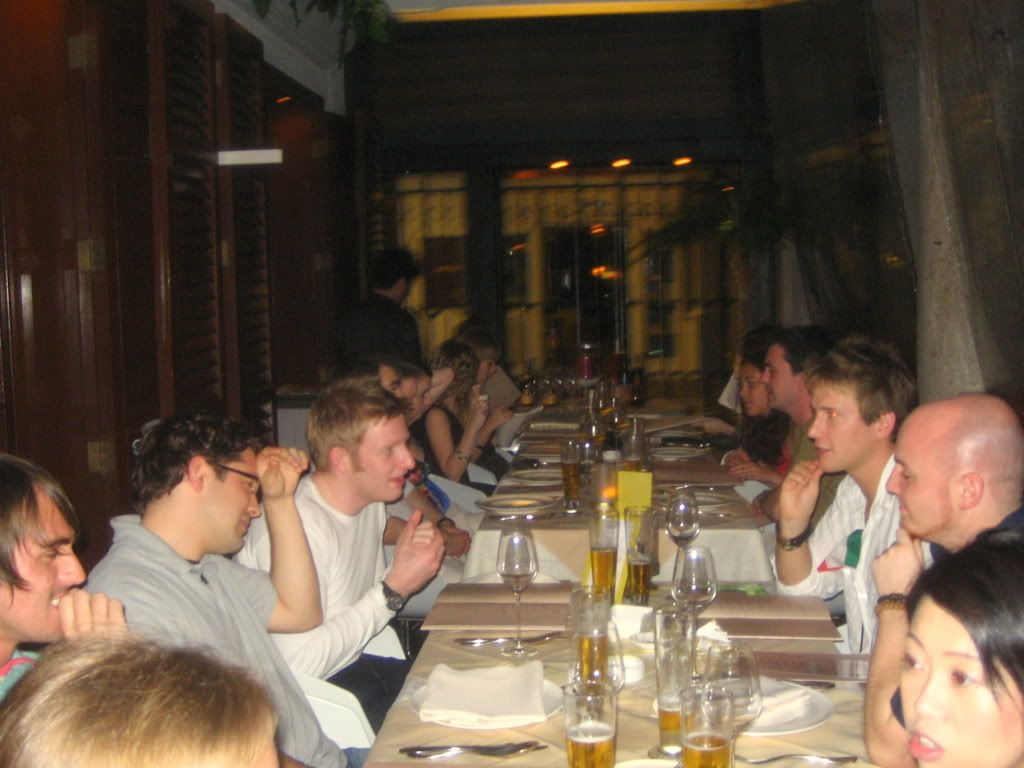 I ended up back home by about 2.30 am but have just heard that some people returned home at 11AM the next morning. That would make the night out 15 hours long, which is pretty impressive partying.
Today in
Hong
Kong the weather is scorching. The sun is so hot I went out to the shops and am sure I felt it cooking my skin on the short journey. Safe to say I will be staying mostly in air conditioned environments today.
bx