I was walking through Wan Chai Market last night on my way to the shops and had my camera with me. Wan Chai Market is usually a really busy place, but at night it shuts down totally and is as quiet as a graveyard. (A graveyard with lots of stray cats at least)

Staying with the graveyard theme, I walked past the death shop which at night time looks suitably scary.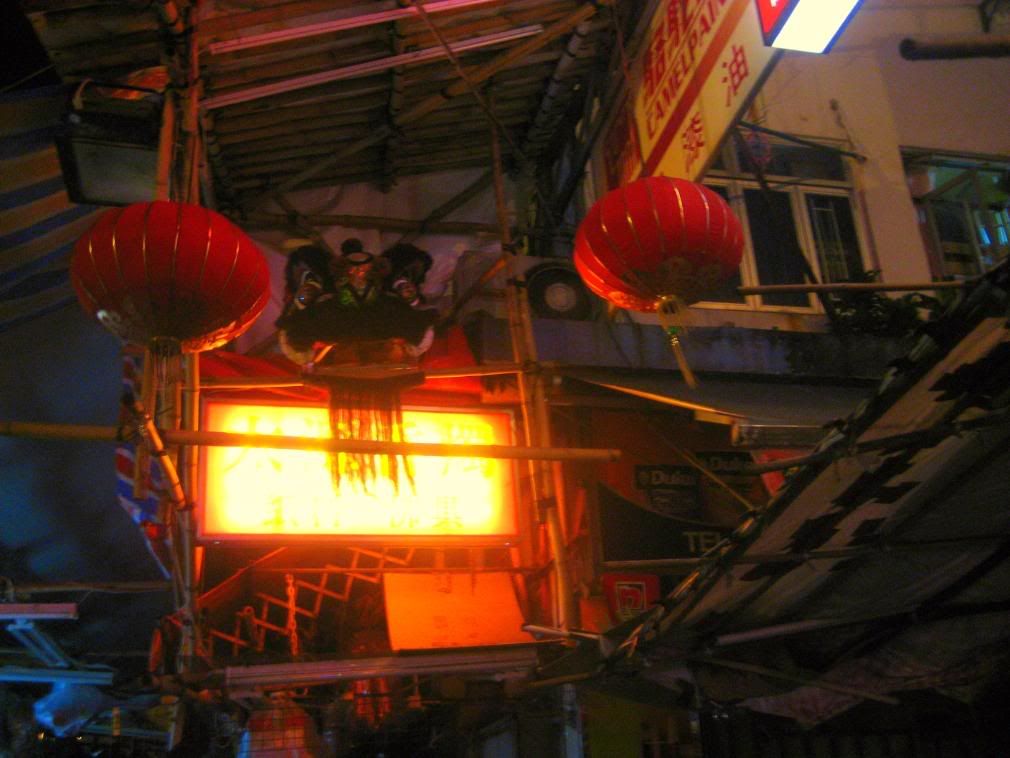 Plus I spotted what might be my first ever sighting of English graffiti
And then in a streak of healthy goodness I purchased two apples and two oranges from this shop.