Last weekend was for me a period of unpacking and also becoming an official beach bum. It is hot here at the moment, to the extent that it is hitting just above 40 c with 90% humidity in the city center. So what better thing to do that visit a beach?!




Some of my only friends who are still out here are some fantastic Italians who work for a bank and Rachel, who works in the office with me. We decided to visit an unexplored beach called 'South Beach' which has no public transportation system to it (a plus point).

It is only 25 minutes away by taxi from Wan Chai though so we decided to go exploring.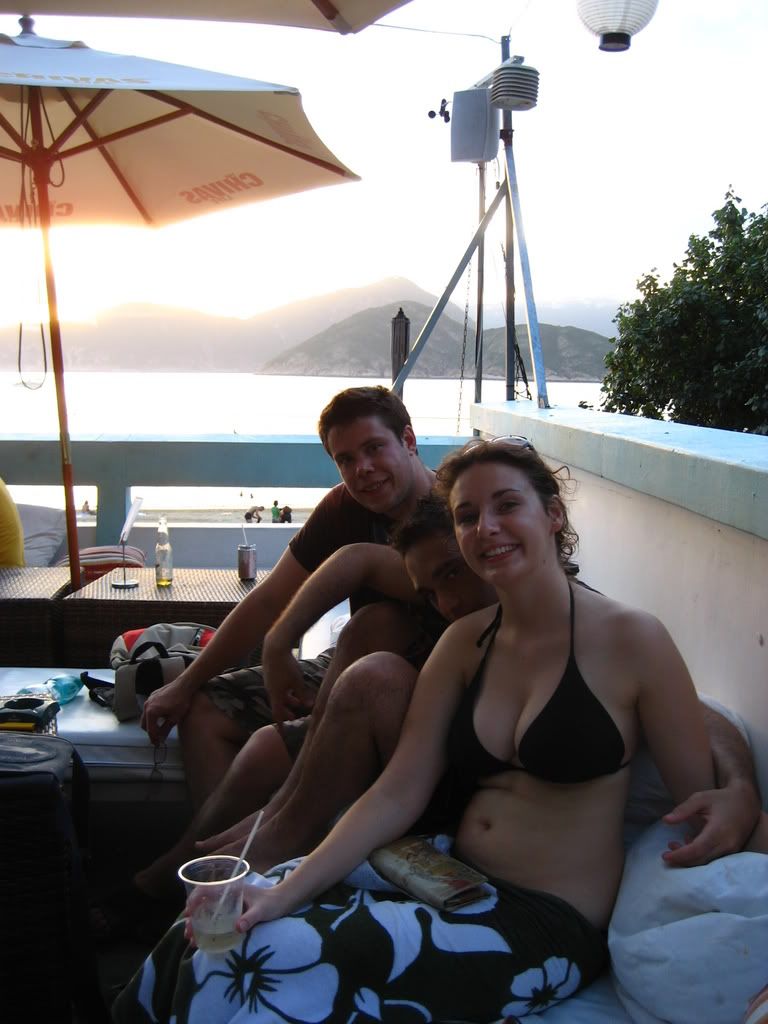 What we discovered was an amazing little area with golden sands and complete with shark net. Hong Kong is going a bit shark crazy at the moment after some have been spotted very close to public swimming areas not far from an area called Sai Kung. I can't help wondering what happens if a baby shark swims through the net then grows up in the public swimming section... surely that would be like a human cafe for a human eating predator?

The other plus point for this beach is that it has a really nice beachfront bar/cafe. It seems to be run by a bunch of Gwai Lows and it is very relaxed, with giant pillows and sofa sections and a dj playing really relaxing music. I think it is going to become a regular saturday hang out.


Anyway, today we have moved into our new office and it is amazingly large. I just need to unpack all my files and stuff now!



I leave you with the view from one of my bedroom windows. (My flat is too messy with unpacking boxes to post pictures yet)

bx